Getting started with EntryScape¶
You need a user account in order to be able to use EntryScape. Depending on the configuration of your EntryScape instance you may be able to perform a sign-up yourself or an administrator needs to create an account for you. If your organisation uses Single Sign-On in EntryScape you may login with your organisation's usual credentials.
Login¶
Accessing EntryScape without being logged in redirects you automatically to the login screen where you are required to enter your credentials, see screenshot: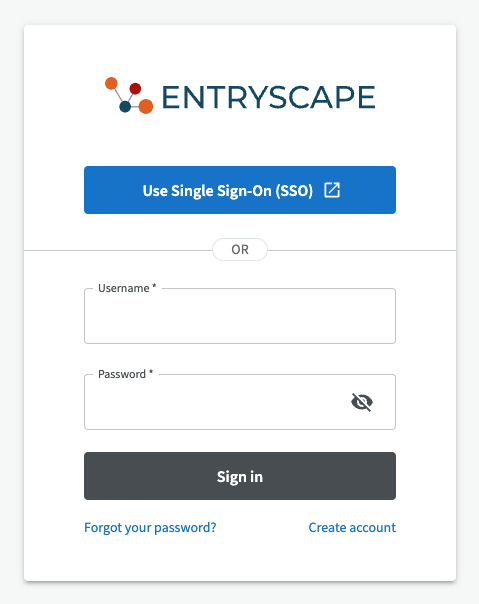 After successfully logging in you are redirected to the start view.
Sign-up¶
If you don't have an account yet, you can create one by clicking on the "Create account" link at the bottom of the login dialog. This presents you with the sign-up dialog as seen below: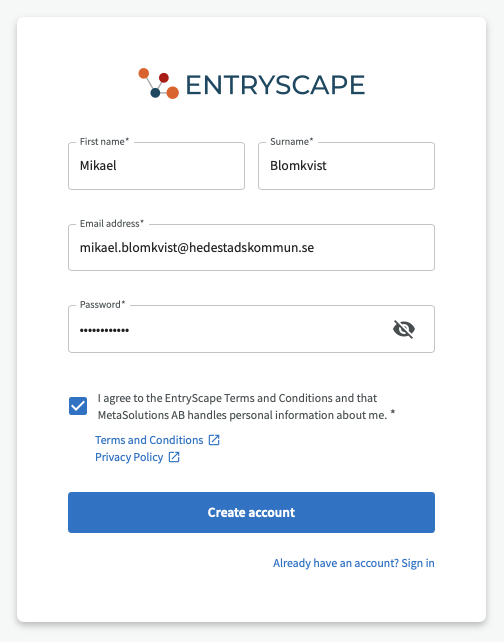 After entering the required information you need to confirm your e-mail address by visiting the URL that has been sent to you by e-mail in order to create your account.
Reset your password¶
In case you have forgotten your password or if your administrator has created an account for you without a password, you need to perform a password reset. You can open the password reset dialog by clicking the link "Forgot your password?" in the login screen.
You are asked to provide a new password directly, but it must be confirmed by visiting the URL that is sent to the e-mail address of your account.
Switching between modules and views¶
In the start view you can choose between the different EntryScape modules that are enabled for your organisation and user: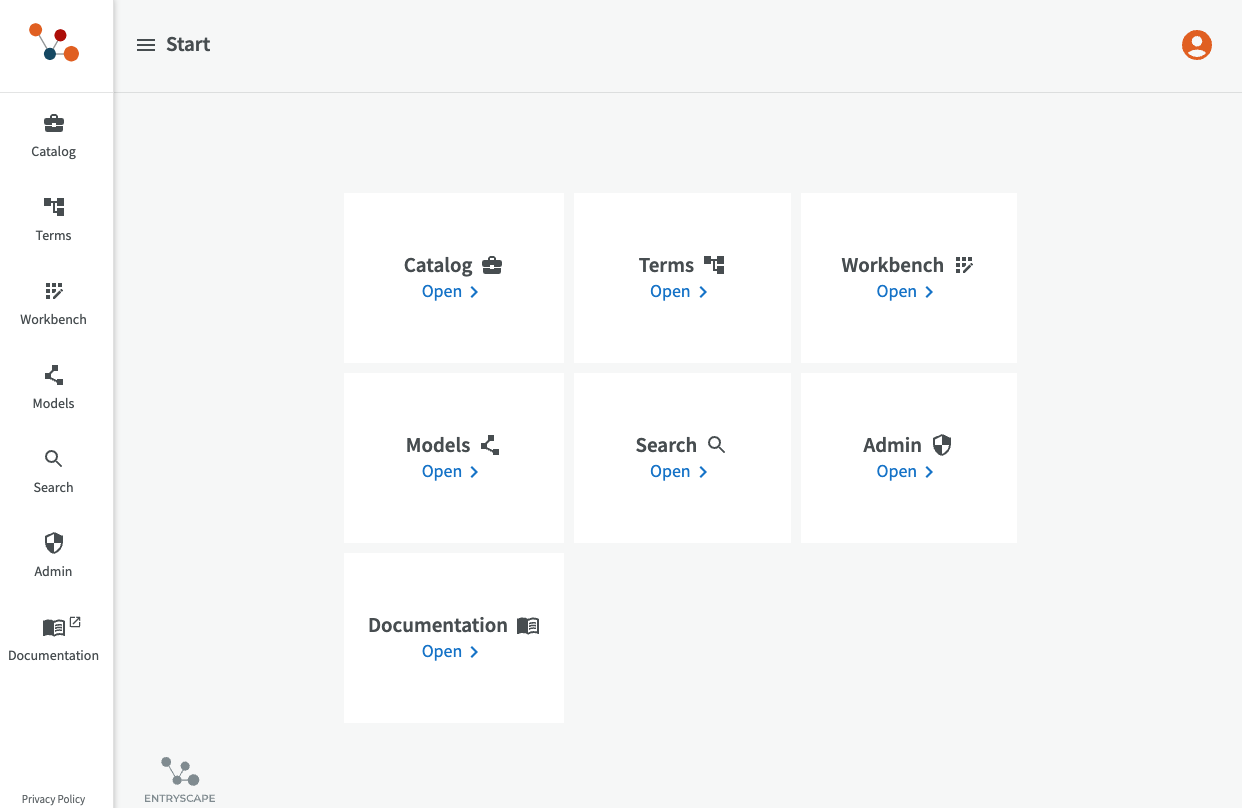 The general way of working with EntryScape builds on module specific views which become visible after you enter a module and choose a manageable object (e.g. a data catalog, terminology or generic project).
The views of a module are typically divided by the type of information that is being managed.