Overview¶
Registry consists of several complementary parts: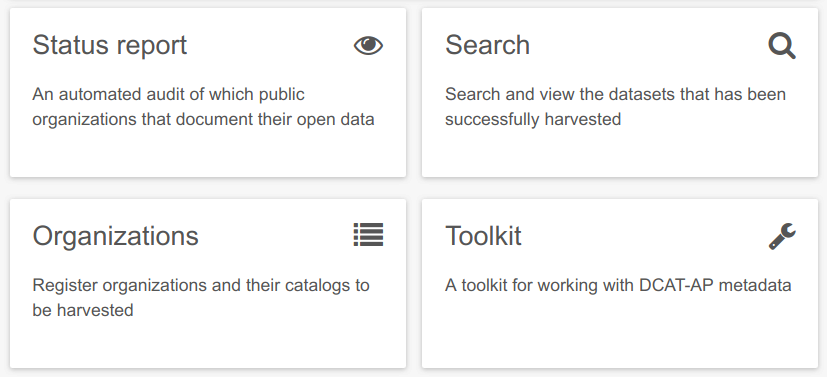 Status report¶
Provides an overview and analysis of which organizations provide DCAT-AP metadata and a web page referring to their PSI data.
Search¶
A search interface for browsing through all data catalogs and datasets that are harvested or managed by this Registry instance.
Organizations¶
An interface to manage organizations and their harvesting details.
Toolkit¶
A DCAT-AP toolkit with a metadata validator and other tools.